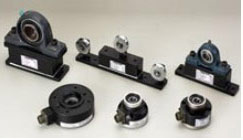 Wij bieden een uitvoerige waaier van de Cellen van de Lading aan onze cliënten voor toepassing in de verpakkende industrie aan. Deze cellen worden speciaal ontworpen voor de super precisiecompressie van uitstekende kwaliteit. Ons gamma van de Cellen van de Lading wordt vervaardigd gebruikend overzichtsmachines en recentste technologie. Wij controleren grondig productie in elk stadium zijn om ervoor te zorgen dat de kwaliteit van ons gamma van producten. Deze Cellen voldoen aan internationale normen van kwaliteit en voor eigenschappen zoals optimale prestaties en het lange leven wijd gewaardeerd. De eigenschappen zoals corrosieweerstand en de compacte ontwerpen zijn ook de oorzaak van hun populariteit onder cliënten.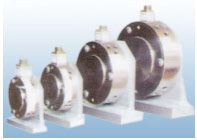 Maattype van de spanning de ladingscel – een spanningsomvormer voor & Webspanning die is beschikbaar in diverse classificaties 5 Kg aan 1000 Kg controleert beheerst.
ASW de reeksen van cel van de spannings de ontdekkende lading zijn volledige brug spanning-gevoelig, met ingebouwde self-aligning lagers voor zelf het aanpassen kritiek verticaal eveneens horizontaal niveau terwijl opzetten geschikt voor dode schacht of leven schachttoepassingen. Deze worden vervaardigd in classificaties van 5 Kg aan 150 Kg in vijf grootte, voor basis of flenssteun.
Voor classificaties voorbij 150 Kg, Upto 1000 Kg, worden deze vervaardigd in compressie & spanningstype richt de bouw zich, op de meeste de populaire cellen & toepassingen van de groottelading.
Alle Cellen van de Lading zijn uitstekend in lineariteit en herhaalbaarheid met een nominale output van 1mV/V of 2V/V afhankelijk van toepassingen. 
Digitaal controlemechanisme